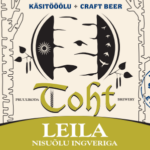 "LEILA" – WHEAT BEER
A simple sparkling wheat beer with a touch of ginger. Invigorating and refreshing, especially in summer. Leila is named after the home village of the brewmaster, which is located next to Kullamaa. Brewed from barley and wheat malt.The first official "swallow" of Toht Brewery OÜ.
​Alc. 5.6% Vol.
IBU: 17
0,33l bottle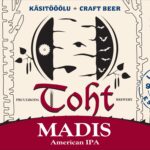 "MADIS" – AMERICAN IPA
An American IPA with a reddish hue and good hops. Madis is named after a good friend of the brewmaster. Brewed from barley malt and American hops.
​
Alc. 6.4% Vol.
IBU: 54
0,33l bottle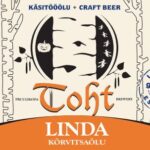 "LINDA" – PUMPKIN ALE
Seasonal pumpkin beer. Linda is named after Lii's grandmother. Brewed from barley malt and organic pumpkin.
Alc. 6.5% Vol.
IBU: 26
0,33l bottle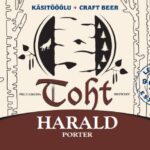 "HARALD" – AMERICAN PORTER
Seasonal dark beer. Harald is named after the brewmaster's grandfather. Brewed from barley malt.

Alc. 6.1% Vol.
IBU: 33
0,33l bottle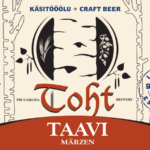 "TAAVI" – MÄRZEN
Reddish hue, moderately caramel and easy to drink lager type beer. Brewed from barley malt. Taavi is named in memory of a friend of the brewmaster who passed away too soon.
​
Alc. 5.6% Vol.
IBU: 23
0,33l bottle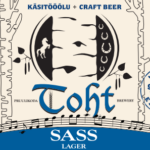 "SASS" – LAGER
Golden color and easy to drink "Munich Helles" type beer. Brewed from barley malt. Named after Linda's husband Aleksander, who was always called Sass and who was a stable man and a hard musician during his life. Brewed with all beer lovers in mind who are called Sass, but others are also allowed to consume it 🙂
​
Alc. 5.2% Vol.
IBU: 24
0,33l bottle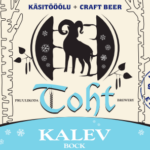 "KALEV" – BOCK

​
Alc. 7.2% Vol.
IBU: 25
0,33l bottle